Nantucket Halloween Festivities
Nantucket Current •
The Nantucket Current put together a list of Halloween events and festivities that will be taking place Monday, October 30 and Halloween on Tuesday, October 31. If any business has a halloween event taking place that is not listed in her, please email David Creed at davidcreed@n-magazine.com.
Station Brant Point's Nautical Nightmare Returns
Hinchman House Halloween Hocus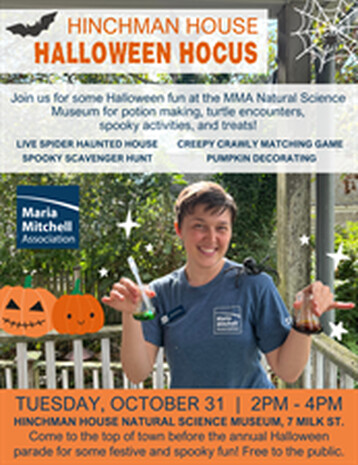 Join the Maria Mitchell Association for some Halloween fun at the MMA Hinchman House Natural Science Museum before the annual Halloween town parade. Head to the top of town at 7 Milk Street for some festive and spooky fun - which includes a live spider haunted wall, spooky scavenger hunt, creepy crawly matching game, and pumpkin decorating. This event is free to the public.
Amelia Drive Trick Or Treat
My Grandfather's Farm Trick Or Treating
Halloween Parade & Costume Contest
The annual Halloween parade and costume contest begins at 4 p.m. on Tuesday, Oct. 31 at the fountain on Main Street.
Current News