Barstool Sports Founder Dave Portnoy Buys $42 Million Nantucket Compound, A New Record
Jason Graziadei and David Creed •
A waterfront estate along Nantucket Harbor sold today for $42 million - a residential real estate record for both the island and the entire state of Massachusetts - and sources tell the Current the buyer is believed to be Dave Portnoy, the founder of the media company Barstool Sports.
The purchase includes two separate lots that have been developed as a single property - 72 and 68 Monomoy Road - and the estate had not been listed for sale on the market. The closing price includes roughly $2 million worth of furniture and amenities in the fully furnished estate.
Portnoy indicated in a social media post that he is the buyer of a new Nantucket property.
"Nantucket has always been my favorite place on earth," Portnoy said in a post on X (formerly Twitter). "The best day of my year was heading to the island for vacation. The worst day was taking the ferry back home. Once Barstool started taking off I dreamed of buying a place where I could see the ferry come and go and have privacy because seeing the ferry leave makes me appreciate every second I got to spend on the island. I went from being able to afford renting for a day to a weekend to a week to a month to renting for the entire summer to buying a house to now buying a house beyond even my wildest imaginations."
The combined 1.2-acre property features a waterside main dwelling, a guesthouse, and a pool that were completed in 2018 and 2019 by the Nantucket construction firm Reid Builders and designed by architect Andrew Kotchen of Workshop/APD and landscape architect Miroslava Ahern. The two houses are connected by an underground tunnel.
The buyer on the deed is listed as Ferry Views LLC, registered to local attorney John Brescher. The seller was listed as Steven Cohen as trustee of the Mak Daddy Trust and trustee of the MAK Shack Trust, according to property records.
Both the buyer and the seller were represented in the deal by the Nantucket firm Lee Real Estate. Broker Shellie Dunlap represented the seller, while agents Peter Engen and Bruce Beni represented Portnoy.
The $44 million sale eclipses both the Nantucket and state records for a single-family home set just a few months ago in June when the Monomoy compound at 20, 21, and 22 Berkeley Avenue - located just down the road - sold for $38 million.
Portnoy, who did not respond to messages seeking comment about the sale, previously owned real estate on Nantucket located on High Brush Path off Hummock Pond Road and has been a frequent visitor to the island for many years.
The properties at 72 and 68 Monomoy Road were sold in March 2016 by the Anathan family to two blind trusts for a combined $13.3 million. The existing dwellings were then torn down and the properties were completely redeveloped.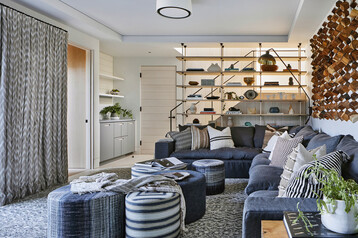 Current News