Driver Hospitalized After Crashing Off Sankaty Road
Jason Graziadei •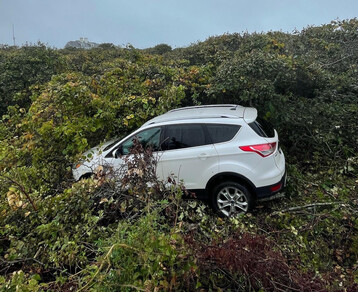 One person was hospitalized Tuesday afternoon after a Ford Escape careened off Sankaty Road and went nearly 30 yards into the brush near the Sankaty Head Golf Course.
The driver was the sole occupant of the vehicle, which was discovered off the road around 2 p.m. The unidentified driver was helped out of the wreck by first responders and into a waiting ambulance.
Police at the scene said "charges are likely pending" for the driver, and there is an ongoing investigation into the cause of the accident. As of Tuesday afternoon, there had not yet been any arrests or summons issued as a result of the crash.

Current News