New Physical Therapy Business Opens On Bartlett Road
Jason Graziadei •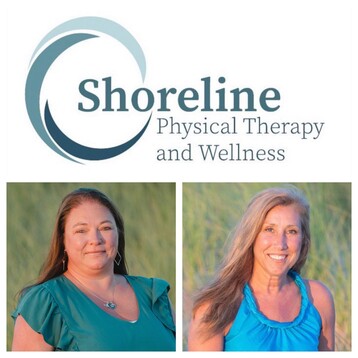 Two island residents are launching a new physical therapy business on Bartlett Road.
Jaimee Lavin, PTA, and Pamela Cavanaugh, PT, are preparing to open Shoreline Physical Therapy and Wellness at 4 Bartlett Road, inside the existing Island Health Center building, and have already started offering services through mobile visits.
Lavin, a longtime physical therapy assistant with Nantucket Cottage Hospital, said she and Cavanaugh - also a former NCH staff member - struck out on their own to seize an opportunity to deliver physical therapy to patients with greater autonomy, and on their own terms.
"We both love what we do and are passionate about helping our patients reach their goals in therapy," Lavin said. "We wanted to start our own business to have autonomy over the length of treatment time, the care delivered and the schedule we can offer. Health care has been a challenging place for patients and healthcare workers over these last few years during the pandemic. We saw an opportunity to begin our own practice to allow us to increase our time with our loved ones and take care of ourselves. We are very excited to give island residents and visitors another option for their personalized physical therapy and meet their wellness needs."
Shoreline Physical Therapy and Wellness is starting out by offering physical therapy on a fee for service basis, and does not yet accept insurance. No physician referral is needed. Patients can book appointments on Shoreline's web site for office visits (starting Sept. 1) or mobile sessions in their homes.
Services include:
Return to work and recreational activities after injury
Workplace ergonomics to decrease injury risk
Vertigo/ Dizziness
Balance
TMJ
Concussion
Pre and Post Surgical Rehabilitation
Back, Neck, Knee, Shoulder, Hip/Pelvic, and Ankle Pain
Sports injuries
Arthritis
Pre and Post Natal Strengthening
Neurologic Disorders
Current News