Photo Gallery: 2022 Boston Pops
Nantucket Current •
The 2022 Boston Pops has come and gone. Saturday marked the 25th time this event has been held on Nantucket. Bruce and Elisabeth Percelay were the event chairs, featured award-winning vocalist Marc Martel was a special musical guest, and recording artist Skyler Wright, who was raised on Nantucket and a cast member of the hit TV show Dexter: New Blood, sang the National Anthem.
Legendary newswoman, author and Nantucket resident Natalie Jacobson hosted the event for the eighth time. She notably hosted the first-ever event in 1997.
The Boston Pops is the Nantucket Cottage Hospital's largest fundraiser, bringing in millions of dollars to help support its operations. It also continues to be the island's largest summer event, bringing together thousands of community members on the beach.
Below are some photos from the night, taken by Nantucket Current contributor and island photographer Charity Grace Mofsen.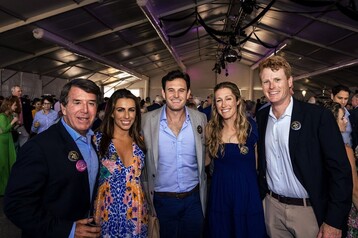 Current News