Photo Gallery: Conservation Foundation's Race For Open Space
David Creed •
The Nantucket Conservation Foundation's Annual Race For Open Space 5K, 10K, and two mile walk took place on Saturday off Milestone Road.
Larry Giannechini, 33, of New York had the fastest 5K time amongst men (18:42) while Bridget O'Donnell, 23, of Apex, North Carolina had the fastest 5K time amongst women (21:13).
As for the 10K it was Dan Donato, 42, of Marblehead finishing with the fastest time amongst men (39:06) while Maia Frank, 16, of Nantucket had the fastest time amongst women (43:02).

You can see the full results by following this link.
Below are some photos taken during the event.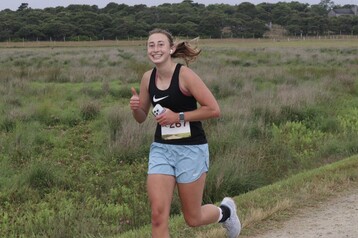 Current Sports