Photo Gallery: Softball Earns First Win Of 2023 Season
David Creed •
From beginning to end, the Whaler softball team had complete control of their game Friday afternoon against the St. John Paul II Lions, beating them 24-6. The win is the first of head coach Grace-Anne Tornovish's career as the varsity softball coach.
Plate discipline, timely hitting, and a clean game in the field were the ingredients to a bounce back win for Nantucket, who was desperately seeking a win after a difficult start to the year.
The Whalers are now 1-4, and they will have some time off during April Break before their next game, which is on Wednesday, April 26 at home against the Mashpee Falcons at 4 p.m.
Below are some photos from Friday's game.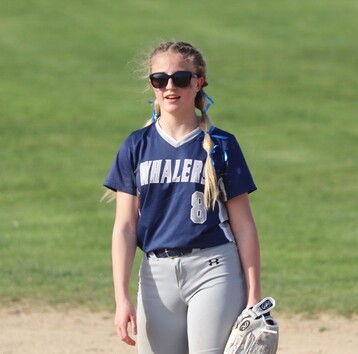 Current Sports