Netflix Filming On Nantucket Shut Down By Striking Actors
Jason Graziadei •
The Netflix filming of "The Perfect Couple" in downtown Nantucket was disrupted and canceled Thursday after a dozen members of the striking actors' union SAG-AFTRA traveled to the island to picket the production.
"The Perfect Couple" is slated to be an adaptation of island author Elin Hilderbrand's murder mystery novel, and the Netflix production crew had been preparing to shoot B-roll footage on Main Street, Broad Street, and at the Civil War monument. Parking restrictions had been implemented, decorations to make the scene look like the Fourth of July were set in place, and a police detail was present Thursday morning.
But the members of the SAG-AFTRA union showed up just before 7 a.m. with signs and began marching up and down Main Street, prompting the 50-person Netflix production team to cancel the shoot.
While the Hollywood writers' strike ended this week when the Writers Guild of America signed a new contract with major studios, the actors' strike by SAG-AFTRA has been ongoing since July 14 with no resolution pending.
Liliana Kondracki, the location manager for "The Perfect Couple," told the Current earlier this week that the crew would be filming a car driving through those locations, and that the B-roll footage did not require any actors or actresses.
The SAG-AFTRA members who traveled from around New England to Nantucket, however, said that the shoot involved "struck work" and anyone taking part in those activities could be considered scabs.
"All the people walking on the sidewalk, anyone driving the cars - this is our work and those are our jobs," said Michele Proude, an actress and executive with SAG-AFTRA. "I don't know who's going to do them (on the Nantucket shoot) unless it's a self-driving car and it's a zombie apocalypse. Anytime there's a person and it's recorded as part of a film project, that is covered by our contracts."
The SAG-AFTRA union represents approximately 160,000 members in a wide variety of jobs including actors, announcers, broadcast journalists, dancers, DJs, news writers, news editors, program hosts, puppeteers, recording artists, singers, stunt performers, voiceover artists and other media professionals.
Hilderbrand was on Main Street early Thursday morning and spoke briefly with the protesting union members. Contacted later by the Current, Hilderbrand declined to comment on the advice of the producers of the film. Kondracki, the location manager for Netflix, also declined to comment on Thursday.
Billy Concha, a 30-year member of SAG-AFTRA who grew up on Cape Cod, was among those who were picketing the production on Thursday. Concha and other union members said the strike was about wages, residual payments from the studios and streaming platforms, as well as artificial intelligence (AI) technology replacing some of the work done by actors.
"There are other people besides the movie stars you don't think about, and that's all of us," Concha said. "This is really about the payment and dues toward the end result of all our work. Residuals are a big issue. AI is an issue. It's tough being here striking. We met the writer of this book who's really disappointed in us being here, but I understand her sadness about this project not being completed. Elin seems like a nice person. But we have to stand up for what we think we need to do too. It's tough to be here. We're getting some welcomes and some boos...It's a big deal. Making the trip shows how important it is."
Megan Carroll, another striking actress who made the trip to the island on Thursday, added: "Netflix made the decision to film and it's struck work. We're striking this film. We don't want to be. I'd rather be working on it."
"The Perfect Couple" was published in 2018 and was Hilderbrand's first murder mystery novel.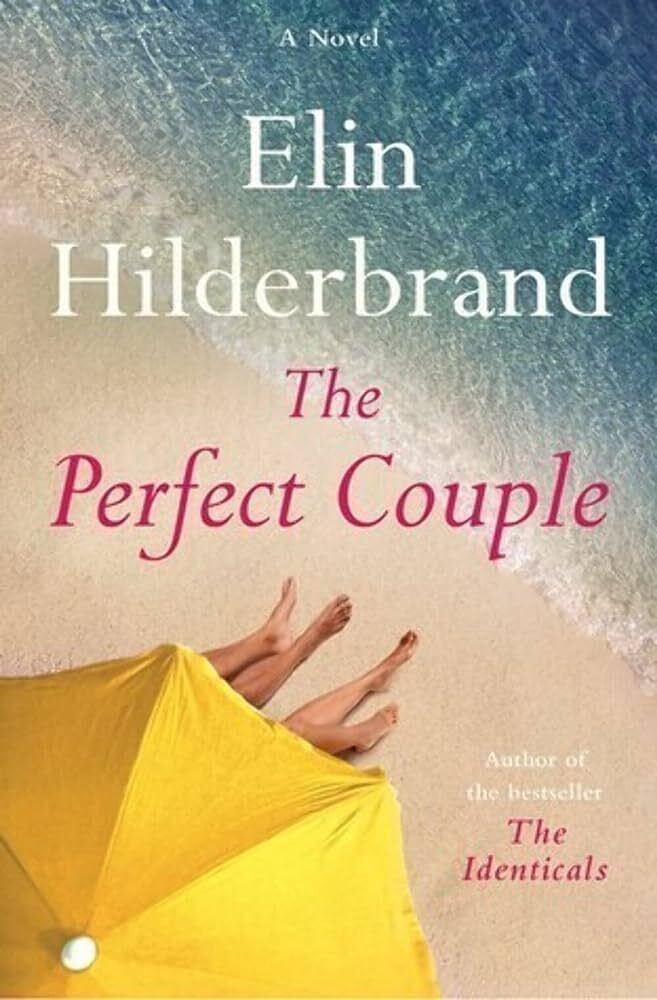 The adaptation of Hilderbrand's bestseller will feature some major Hollywood stars, including Nicole Kidman, Liev Schreiber, Dakota Fanning, and Omar Epps. The filming began earlier this year in Chatham, Mass., where portions of the Cape Cod town were converted to appear as though they were Nantucket, including a faux Nantucket Police Department facade.
According to Netflix, the adaptation "follows Amelia Sacks (Eve Hewson), a bride marrying into one of Nantucket's wealthiest families. The groom's mother Greer Garrison Winbury (Nicole Kidman), a famous novelist, spares no expense on the high-society wedding. But, when a dead body appears on the beach, everyone's Champagne dreams quickly vanish and are replaced by suspicion."
The debut of the six-episode series on Netflix likely won't happen until the summer of 2024 at the earliest, Kondracki said, due to the writers' strike and ongoing actors' strike.

Current News