Andrew Viselli Inducted Into Massachusetts Volleyball Hall Of Fame
David Creed •
Nantucket volleyball head coach Andrew Viselli was officially inducted into the Massachusetts Volleyball Hall of Fame on Sunday. There was a ceremony held in Quincy at the Granite Links Golf Club.
Viselli gave a speech that lasted approximately four minutes. He recalled the process of becoming the head coach for St. John Prep., where he won three state titles. He told the audience he called them everyday for two weeks until they finally returned the call and brought him in for an interview. The rest is history.
Viselli said the moments that stick in his mind are the hours in the gym after a tough, grueling loss where he and his players work together to find out what went wrong and how they can improve. He said the growth of the team collectively and individually is what he has and continues to look at each day when evaluating his performance as a coach.
"How did I not succeed? How did I let them down? That is where I am today in my life looking at that mirror saying how can I be better, who am I teaching, how am I teaching my kids, my students. How was I teaching my volleyball kids last year," Viselli said in his speech on Sunday.
Viselli began coaching volleyball during his senior year of college at Salem State in 1994 after playing for three years, and knew instantly it was his dream job. He went on to coach at St. John Prep immediately after college and eventually returned to Salem State to be their women and men's head coach. He was coaching volleyball year-round at a few different spots, and eventually made stops at Reading Memorial High School and Endicott College, where he founded the school's volleyball program.

"I'm so honored and just blown away," Viselli told the Current in August after hearing the news of his induction. "I am feeling truly blessed. Blessed for every great assistant coach that I've had the pleasure to work with and learn from."
He had a stint at Stoneham High School before moving to Nantucket full-time in 2011. Viselli began to advocate for a volleyball team on the island as soon as he got here and finally got his wish in 2015. He has been the program's coach ever since.
As Viselli continues to develop Nantucket's volleyball program, this tremendous honor serves as a reminder that there may not be a better man suited for the job of taking this program to the next level than him.
At St. John's Prep, Viselli took a program that finished 4-16 the year prior to his arrival and had them contending for state championships within three seasons. They finally broke through in 2002 earning the first of his three state titles. The other two were won in 2006 and 2008. He coached there for 18 years.
Then came Reading High school, a program that went 0-20 in the year prior to Viselli's arrival. In Viselli's first season, they went 11-9 and qualified for state tournament play for the first time. While they did not win a state title with Viselli leading the program, they became a perennial state power that was a tough out each season.
Viselli said in August that the thing he loves most about volleyball is the number of players who come into the sport at the high school level raw and with very little knowledge of the game. It is the intrigue of the sport that brings them in, and he enjoys seeing that growing process up close. It gives him an opportunity to mold his players into what he wants and he said there is nothing better than seeing them succeed and achieve what they set out to do.
"The most powerful thing of all when it comes to volleyball is when you get a program with a bunch of kids who start to get it, that program starts to excel like we are seeing with this program, and that is addicting," Viselli said. "That is what is happening here. The kids are loving it, the fans, and now these players are going off playing at camps and junior Olympics year-round. They came in as good athletes but needed to learn the game. Now, this has become their number one sport, and it is cool to see these players develop their love for volleyball."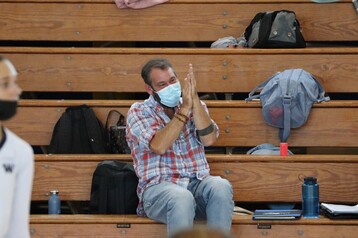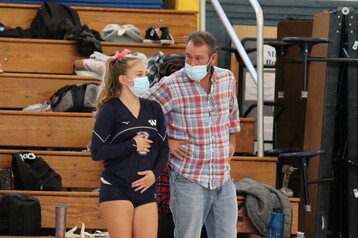 Current Sports