Photo Gallery: 2022 Trashion Show At Cisco Brewers
David Creed •
The 5th Annual Trashion Show took place at Cisco Brewers on Monday, and the Current was in attendance to capture some of the show's best moments. The Trashion Show highlights local and celebrity models wearing outfits designed by artists who produce 80 percent of their themed outfit around recycled materials.

This year's show was hosted by Holly Finigan and Rick Gifford once again with music by DJ Lazyboy. The models had hair and makeup done by RJ Mille Salon & Spa and Darya Salon & Spa.
All money raised by the event is donated to the Nantucket Land Council and the Town of Nantucket Natural Resources Department.
Below are some photos from the event.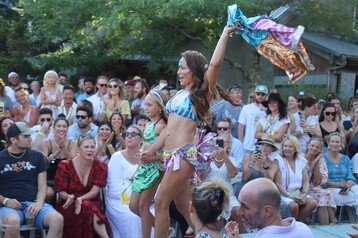 Photography by David Creed
Current News